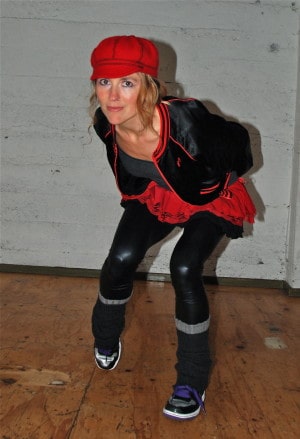 Summer is wrapping up (although temperatures are headed well into the 90s here in Portland), my blog vacation is coming to a close, and school is ramping into full swing.
We are excited to welcome new teaching artists to our roster including Journey Brazil. Donna Oefinger (aka Donna-Mation aka Zunzún), followed her love of dance from Connecticut to the University of Matanzas Cuba where she danced and studied with Grupo Afro-Cuba and Los Muñequitos de Matansas after being introduced to Cuban Folklore by Teresita Domé Perez. Her dance travels and studies have taken her from Havana to Brazil, Afro-Brazilian dance to hip-hop, and lucky for us, landed her in Portland, Oregon. In addition to teaching with Young Audiences as Journey Brazil, Donna is the director and choreographer of Axé Didé Music and Dance Co., and a dancer with Jujuba, The Lions of Batucada, New Lineage, and Black Angel.
What is your art practice outside of teaching? Outside of teaching I practice dance.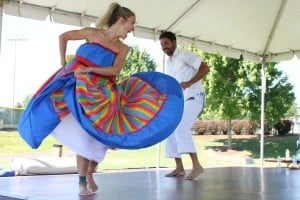 What fuels your creative practice? My creative practice is fueled by all dance forms, but mostly street dance.
If you could be any animal, what would you be? I am a Zunzún, a hummingbird native to Cuba.
What is one of your earliest art memories? Seeing mimes at an assembly performance at my elementary school. I thought it was the coolest thing ever!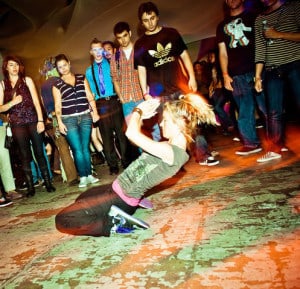 What's the best thing about being a teaching artist? When I am teaching something that I know they are interested in, dance. When I have the children's undivided attention — this is what lets me know I am doing something useful in that moment. Hearing stories about what they want to do with the dance after the class, like perform what they learned in a talent show or go home and teach their siblings.
Why is art important to kids? Art was important to me as a kid because without it I would not have had a way to express myself. It saved my life!
What teacher or artist was inspirational to you as a kid? My high school art teacher supported my passions 100%. He saw that I loved photography and he helped me cultivate my art so much so that I received two scholarships and study fine art photography in college. My dance teachers always supported me while I was growing up.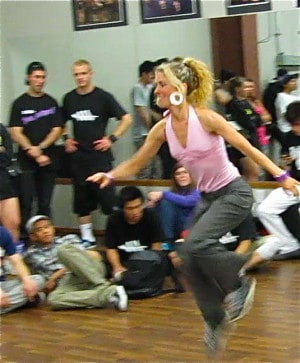 Who is your art hero now? Mr Wiggles, he is the greatest hip hop educator in the world and my favorite dancer.
What is a favorite memory of creating or performing? Seeing my first choreography on stage during high school and performing with my dance partner PopNTod. It's amazing to communicate without words, probably the greatest thing in my life.
If you weren't an artist, what would you be? A doctor or some other type of healer.
To see Donna in action, check out this video of her dancing with Jujuba. Thank you for helping us welcome Journey Brazil to the Young Audiences family! To schedule a performance at your school, contact our School Liaison at 503-225-5900 x231.