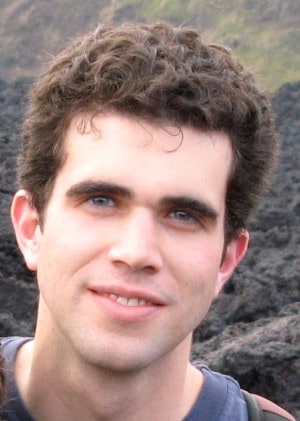 Young Audiences Arts for Learning of Oregon & SW Washington is excited to announce the appointment of Cary Clarke as Executive Director.
"We are thrilled with the insight, energy, and dedication that Cary will bring to Young Audiences," said Board President Kathren Cavanaugh. "His experience in the public sector, the classroom, and the community are instrumental to deepening our work locally and expanding regionally."
Mr. Clarke has been a dedicated champion of the arts, education, and community throughout his career. He served youth and their families as an English Language Learners (ELL) educator in East Portland's Parkrose School District and, as co-founder and co-director of nonprofit organization PDX Pop Now!, he worked to broaden young people's participation in and access to Portland's thriving music community.
Most recently, Mr. Clarke was the Arts & Culture Policy Director for the City of Portland in the Office of former Mayor Sam Adams, where he managed partnerships with local school districts, the Regional Arts & Culture Council, independent artists and arts organizations. He oversaw major initiatives including the creation of a dedicated public fund for arts education and access, and the implementation of an equity initiative to ensure that the full diversity of Portlanders receive the benefits of the arts in their communities. Mr. Clarke is a musician who has recorded and toured nationally, is fluent in Russian, and holds a B.A. from Yale University.
"Young people need the arts and music to grow and to learn. We know this intuitively from our own experiences as kids, and a large body of scientific research shows it to be true," Mr. Clarke said. "Young Audiences of Oregon & SW Washington has been a respected leader in meeting that need for young people in our region for decades, and I couldn't be more excited to bring new ideas and energy to that tradition and the community as Executive Director."
Young Audiences of Oregon & SW Washington is a non-profit organization founded in 1958 as an affiliate of the nation's largest arts in education service provider. Young Audiences serves students by building bridges connecting schools and local communities with professional artists and arts organizations. Studies have shown ever more conclusively that the arts are vitally important to young people, yet their presence in schools has never been in greater peril. Young Audiences strives to fix that imbalance and help provide the full educational experience that today's students need.
During the 2012-2013 school year more than 79,000 students participated in Young Audiences arts programs that promote cultural understanding, foster critical and creative thinking, and increase student achievement. The organization also works in close partnership with The Regional Arts & Culture Council, the Beaverton School District and the University of Washington to expand the depth and quality of student learning.
"The Regional Arts & Culture Council has a long-standing relationship with Young Audiences, most recently as partners in our Right Brain Initiative," said RACC Executive Director Eloise Damrosch. "Having worked with Cary during his tenure in Mayor Adams' office I know he will be a dedicated and hard-working leader for Young Audiences."
Mr. Clarke succeeds current Executive Director Denis Hickey, who is leaving the organization to advance research in the area of early childhood neuro-educational development, on September 30, 2013.