Young Audiences of Oregon & SW Washington, in partnership with Far West Fibers, is proud to announce $15,000 of competitive arts grants to 10 schools in the Beaverton School District. Five of the awarded schools were first-time recipients. This is the 25th consecutive year that Young Audiences and Far West Fibers have collaborated to bring dance, music, puppetry, and other arts programs to Beaverton schools.
"The Beaverton School District is very grateful for the long-term commitment Far West Fibers has made to arts education in our schools," says Maureen Wheeler, Public Communication Officer at Beaverton School District. "This generously funded partnership with Young Audiences brings a variety of amazing art experiences to students in our schools, engaging them in remarkable ways."
Mike McCracken, CFO of Far West Fibers, expresses that "our goal is to help inspire the artists, audiences, patrons and creative citizens of the future." Aloha Huber Park K-8 Elementary, Bonny Slope Elementary, Errol Hassel Elementary, Jacob Wismer Elementary, Health and Science School, Hope Chinese Charter School, Scholls Heights Elementary, Ridgewood Elementary, Rock Creek Elementary, and West Tualatin View Elementary were among the schools selected for grants. The funded arts programs and events will reach over 4,300 Beaverton students.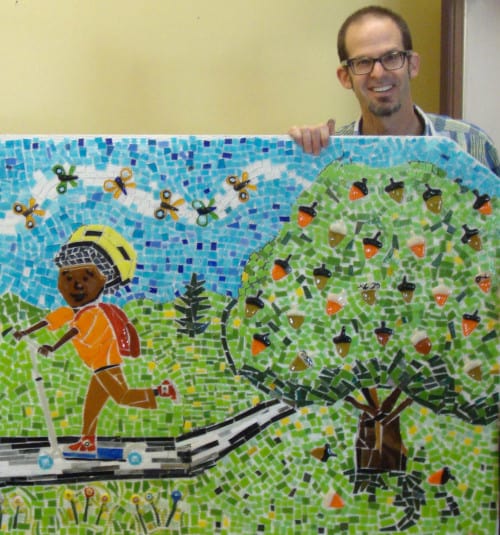 Planned events and arts programs for the 2013-14 school year include installation of a landmark glass mosaic created with artist Mark Brody; a performance by Aaron Nigel Smith at an annual "Multicultural Fiesta" night; a Family Art Night with Spyglass Theater; and a comics residency with Lisa Rosalie Eisenberg exploring pre-Columbian ecoregions and Native Cultures of Oregon.
Studies have shown that the arts are vitally important to young people, yet their presence in schools has never been in greater peril. "Any impact we can make towards the success of today's children is important to all of us," adds Far West Fibers President Keith Ristau. Young Audiences strives to fix that imbalance by working with partners like Far West Fibers who are committed to investing in students' futures.
Far West Fibers was founded in 1980 and has grown from operating a single recycling facility in Beaverton into a leader in recyclables processing in the northwest. With new modern plants in Portland, Beaverton, and Hillsboro, Far West Fibers offers processing and marketing for recyclables to most of the residents and businesses in Oregon.
Young Audiences of Oregon & SW Washington brings innovative arts programming and arts learning opportunities to over 80,000 young people each year, helps classroom teachers integrate arts into classrooms, and trains teaching artists to best meet student needs. Founded in 1958 as an affiliate of the nation's largest arts in education service provider, Young Audiences welcomed new Executive Director Cary Clarke to the organization in September 2013.