For the first time, perhaps in the history of humankind, Young Audiences is making a bold connection between arts education and volcanoes with Volcano Race PDX. On September 28 you can take part in this monumental event by signing up to run in the 10K, 5K, or Kids Dash events, or by volunteering. 100% of event proceeds will support our in-school arts programs.
We have an incredible line-up of pre-and post race events including: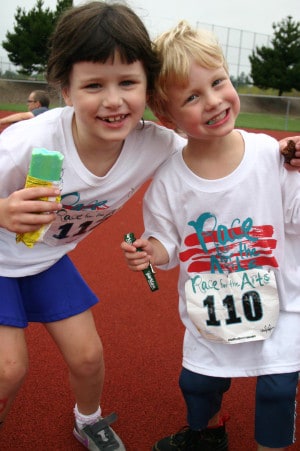 Every registration includes a beautiful (and locally printed) Greenlayer t-shirt and a swag bag chock full of goodies from Road ID, Veggie Grill, Foot Traffic, Jamba Juice, Clif Z-Kids, and the Portland Trail Blazers.
Registration and all the details you need at www.volcanoracepdx.com.