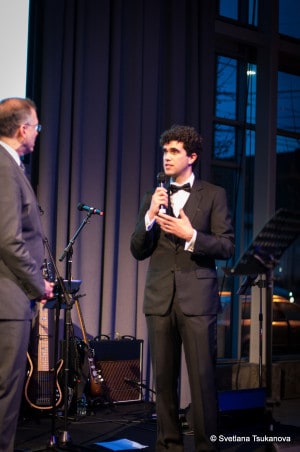 Thank you again to everyone who joined us for Young Audiences' A Night On The Town — and helped us to raise more than $120,000! Our Silver Sponsors, Barlow, the Sam and Sooky Goldman Charitable Foundation Inc., and West Coast Event Productions set the tone for a truly successful fundraiser.
We hosted our event at Pure Space in the Pearl, bringing together 250 guests to dance, dine, bid, and celebrate the impact of the arts in the lives of young people.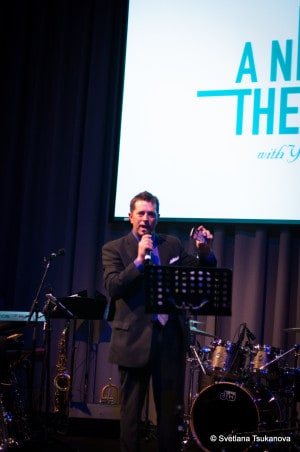 Emcee Adam Bjaranson, the TV studio host of the Portland Trail Blazers, followed a welcome by Isabella Trinchero, a 12-year-old who has participated in Young Audiences programming for years. Bjaranson talked about how becoming a father was a turning point for his understanding of the importance of art in the lives of young people.
City Commissioner Nick Fish also took to the stage with Executive Director Cary Clarke, reprising a reading of a proclamation by Mayor Charlie Hales the preceding Wednesday declaring March 15 to 21 to be Young Audiences Arts for Learning Week.
Throughout the evening, guests gave generously through live and silent auctions, and during a rousing paddle raise. Cheers rang out when Isabella drew the winning Golden Ticket (which helped raise $10,000 for youth arts!) Golden Ticket winners Keith Daly and new fiancé Jake Goage selected a private party at Holocene as their prize – which they'll use for their upcoming wedding reception!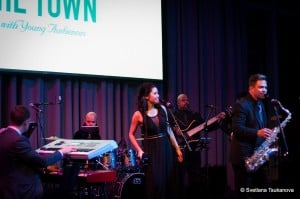 The Patrick Lamb Band brought their energy and enthusiasm to the entire event, playing both during our welcoming reception and at the evening, providing a lively soundtrack to hours of dancing.
Young Audiences of Oregon & SW Washington inspires young people and expands their learning through the arts.