UPDATE! We have a winner! Congratulations to Ash from Arleta Elementary who submitted the winning design! As the winner, Ash will receive a cash prize of $350, get to work with a graphic designer, and watch his design get printed on a t-shirt!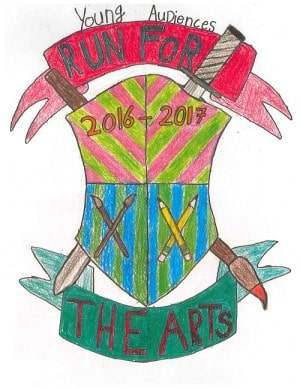 Thank you to everyone who voted and congrats to all the students who submitted designs this year!
---
The Young Audiences Run for the Arts t-shirt design contest is underway, and we want to hear from you. Below are the student designs – vote for the one you like best, and next year, your favorite student(s) could be wearing it!
All of the final designs were created by students in K-12 schools right here in Oregon & SW Washington. Stay tuned to learn which design comes out on top!