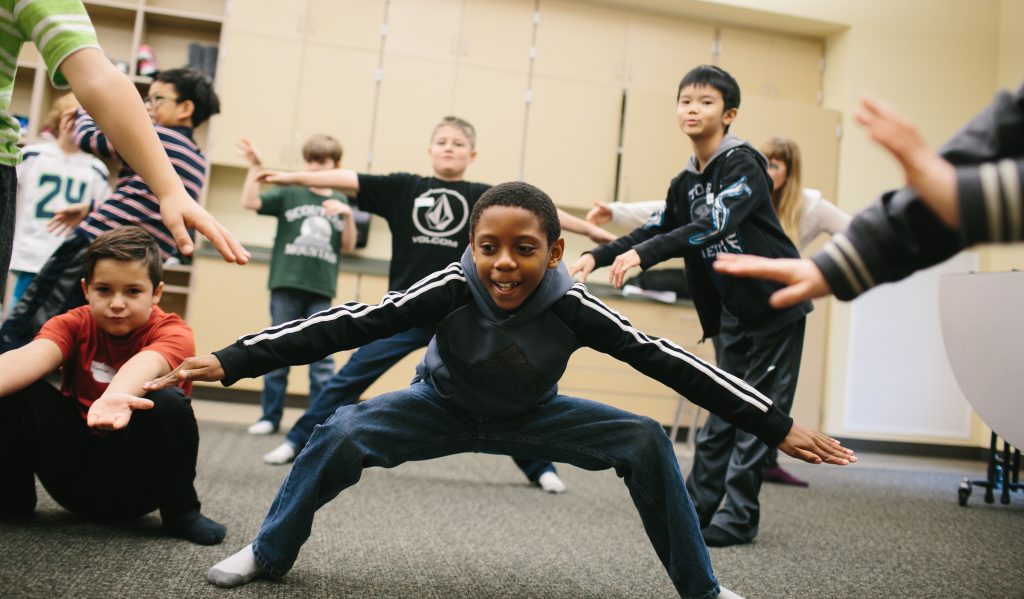 The National Endowment for the Arts Chairman Jane Chu has approved more than $82 million to fund local arts projects across the country in the NEA's second major funding announcement for fiscal year 2017. Included in this announcement is an Art Works award of $30,000 to The Right Brain Initiative, the arts integration program of the Regional Arts & Culture Council.
"The arts reflect the vision, energy, and talent of America's artists and arts organizations," said NEA Chairman Jane Chu. "The National Endowment for the Arts is proud to support organizations such as The Right Brain Initiative, in serving their communities by providing excellent and accessible arts experiences."
"We are grateful for the continued support from the NEA. This funding helps us build teachers' capacity to engage all learners through the arts and develop students' creative and critical thinking skills," expressed Marna Stalcup, RACC's Director of Arts Education.
This award will support Right Brain's innovative, systemic, and equitable approach to arts integrated education in Portland area elementary and middle schools. Its professional development model will equip an estimated 1,475 teachers, arts specialists, principals and teaching artists in the 2017-18 school year with strategies to promote students' 21st Century Skills, and create environments where they thrive academically, socially and artistically. Through the collaboration of trained teaching artists and classroom teachers, the program will serve nearly 30,000 students in 70 schools across the region.
To join the Twitter conversation about this announcement, please use #NEASpring17. For more information on projects included in the NEA grant announcement, go to arts.gov.