Chloë Hight's teaching artistry and artwork are driven by local landscapes and investigation of place. Through understanding and connecting to her environment, she explores a variety of techniques such as, weaving, natural dyeing, papermaking, printmaking, and more. She strives to engage children in collaborative forms of art making with a focus on process, material exploration, inquiry, and hands on learning. She enjoys seeing students discover their own creative voice through curiosity and discovery.
With Young Audiences, Chloë's residencies and workshops help students make connections between art and science, and learn vocabulary from both disciplines. Learn more about her below, and contact Josephine Kuever to engage Chloë in your classroom.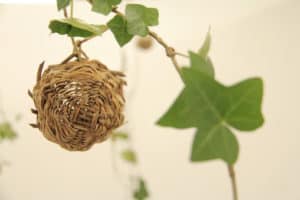 What is your art practice outside of teaching?
My artistic practice is driven by a study of landscape and investigation of place. I focus on sourcing and experimenting with locally and seasonally available native and invasive plant species, their fibers and pigments. These materials are used to explore a variety of techniques such as, weaving, natural dyeing, sewing and papermaking. I am interested in historical and present day narratives surrounding people's relationship to their environment and regional plant species. I strive to incorporate community and collaboration in my art making to create a space for skills sharing, storytelling, and place-based learning.
How do Oregon & SW Washington inspire your art making?
Growing up in the Columbia River Gorge has instilled a deeply rooted appreciation for the beauty and bounty of this region. I was raised in a small farming community with a common understanding of our collective responsibility to care for the natural environment by only taking what one needs and giving back. The Columbia River has a rich history of an interconnectedness and symbiotic relationship between the people and the land that has influenced the way I approach art making. I view my artistic practice as way to connect and collaborate with the community and local landscape of the Pacific Northwest.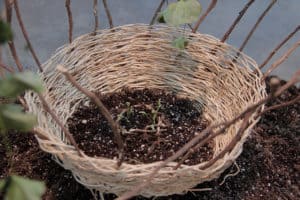 What fuels your creative practice?
I work with materials and a framework that become a means to further investigate and understand the place in which I inhabit, while creating a larger dialog about consumer culture within art making and society as a whole. Through my practice, I aim to facilitate conversations about recycling and repurposing waste material for creative endeavors, localized material sourcing, and sustainability practices.
Why is art important to kids?
As a child art and creativity were a staple in my household and encouraged by my mother who is an art teacher and arts administrator and my father who is a wood worker. From a very young age creative thinking and making have been an important part of my life and personal growth. I believe that giving children the opportunity to view the world through a creative lens encourages them to form connections, view things from different perspectives, and inquire to make new discoveries. Developing these fundamental skills from a young age is an important part of critical thinking and creative problem solving that can be utilized in innumerable ways throughout personal and educations journeys.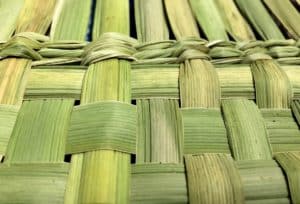 What teacher or artist was inspirational to you as a kid?
When I was little I loved Georgia O'Keefe and her large-scale flower paintings. The way that she would magnify and examine a flower to the point that it would become abstract line and shape absolutely fascinated me. I was inspired by the idea of choosing one subject to observe, dissect and explore a hundred times over to continuously make new connections and discoveries.
What is a favorite memory of creating or performing?
From ages 3 to 18 dance was my primary art form. Throughout the winter I would rehearse choreography for five hours a day in preparation for the spring performance. When recital time arrived the nerves would be at an all time high. I would anxiously wait backstage for the music to start, dressed in costume, hoping that I remembered all of the choreography. Once I walked out on stage and began to dance, the audience would drift out of sight, the nerves would subside and my body would move with ease without thought or question. For that moment, a sense of calm would come over me that words can't begin to describe. It was as if the earth's rotation had slowed and time stopped as I moved and swayed freely.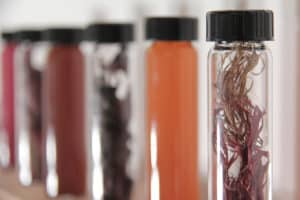 What's next for Chloe?
This year I am looking forward to planting a natural dye and weaving garden where I will grow and harvest a variety of plants for different art projects. I am also excited to be teaching K-12 residencies through Young Audiences, The Right Brain Initiative and Arts in Education of the Gorge and adult natural dye classes through Wildcraft Studio School.