On Friday, March 31, 2017 The Right Brain Initiative was honored to present at the spring meeting of the National Council on the Arts focused on arts education! It was an incredible opportunity and privilege for Right Brain and the Regional Arts & Culture Council. We hope that the success of our work helped to inspire increased funding of the arts and education at the national level.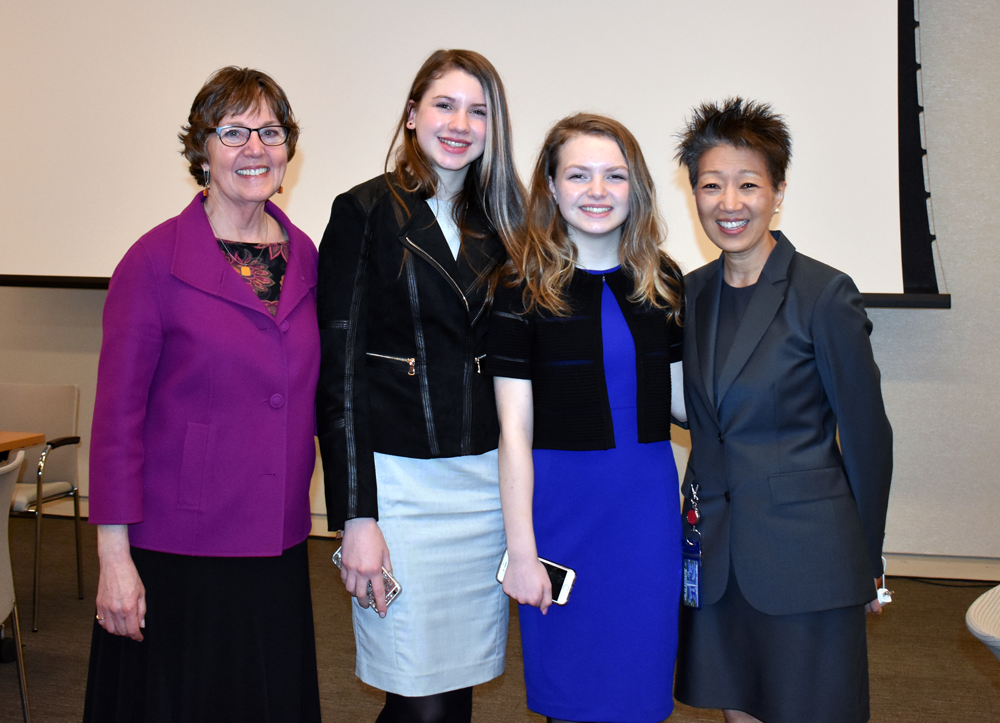 Arts Education Director Marna Stalcup and her co-presenters, Lily and Maddie of Quatama Elementary, pose with NEA Chairman Jane Chu after their presentation.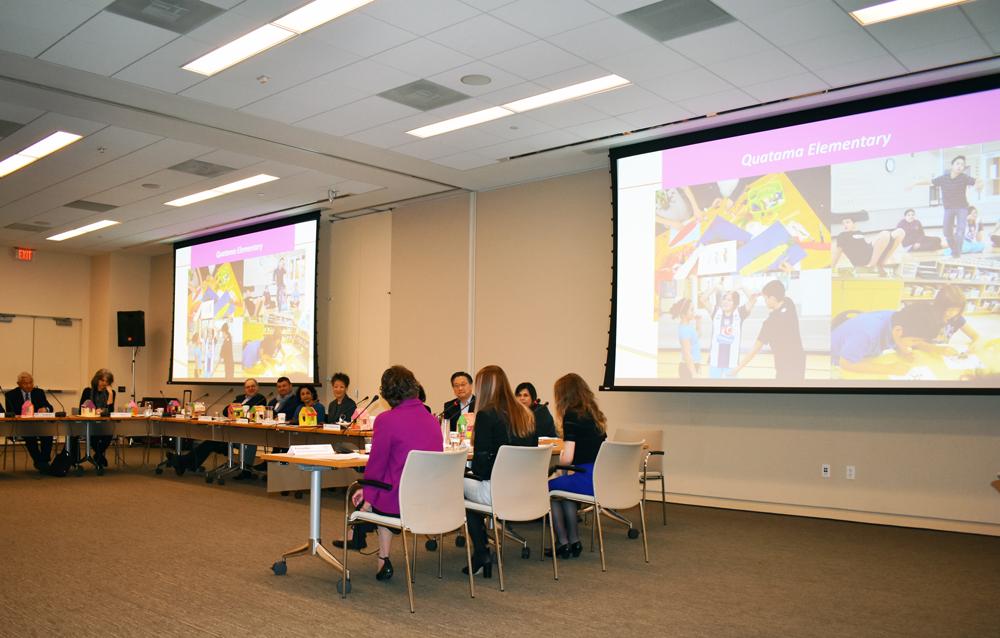 Marna Stalcup, Lily and Maddie share their story of arts integrative, STEAM learning with the National Council on the Arts.
Our own Arts Education Director Marna Stalcup and two former students of Right Brain school Quatama Elementary, Lily Van Oss and Madeline Hui, shared the stop-motion animation video below, which was created during the 2015-16 school year. Tying to their biology unit on the cell cycle, these students shared an exciting example of how powerful arts integration can be to STEAM-focused (science, technology, engineering, arts, math) learning. If you haven't already, check out the video below!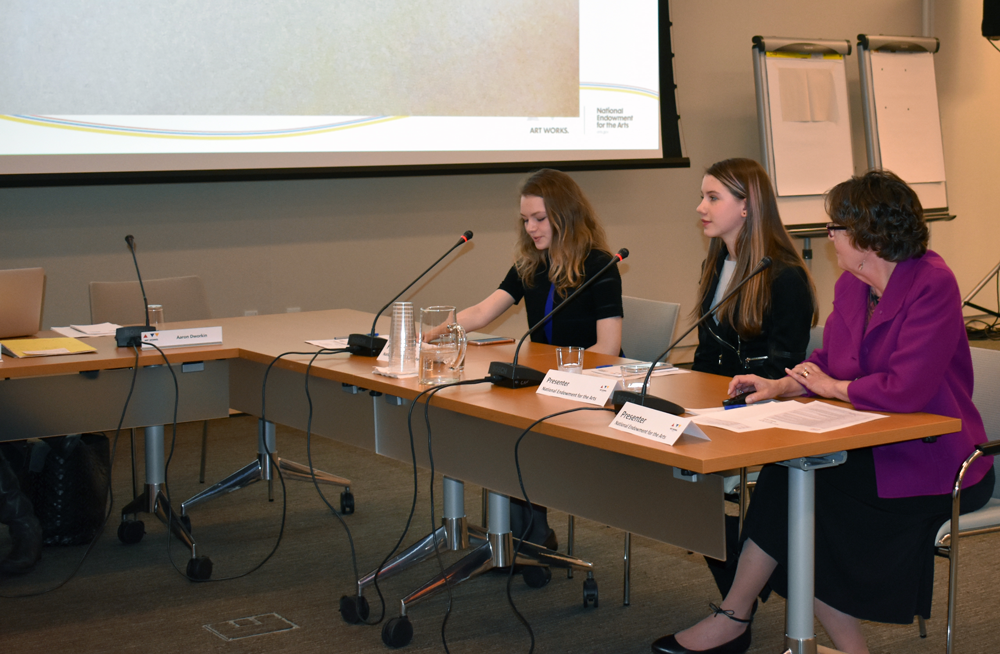 This March meeting included presentations from four other organizations that are doing impactful work in arts education, including Architecture Resource Center Inc, Paper Mill Playhouse, Project STEP, and Adventure Theatre MTC. Right Brain was the first organization to present. You can listen to and watch the full meeting here.
In January of 2016, Chairman Jane Chu of the National Endowment for the Arts (NEA) visited longtime Right Brain and Quatama in Hillsboro School District to observe the incredible STEAM learning happening throughout the building. Marna Stalcup joined Chairman Jane Chu, Congresswoman Suzanne Bonamici, and Quatama principal Christy Walters for a day of classroom observation of learning through the arts.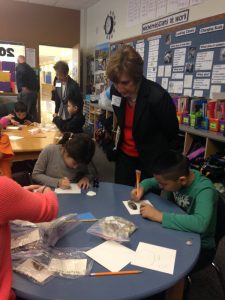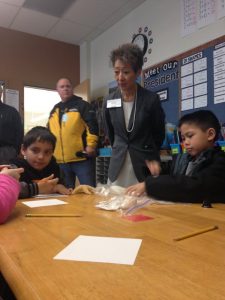 National Endowment for the Arts Chairman Jane Chu and Oregon Congresswoman Suzanne Bonamici watch the process of observational drawing in a third grade classroom at Quatama Elementary in January 2016.
One year after this visit, we received a message from the NEA inviting us to present at the upcoming National Council on the Arts meeting focused on Arts Education. The National Council on the Arts advises the Chairman of the National Endowment for the Arts, who also chairs the Council, on agency policies and programs. It reviews and makes recommendations to the Chairman on applications for grants, funding guidelines, and leadership initiatives. The Council meets in a public forum three times each year at the Constitution Center in Washington D.C. Click here to read more about the National Council on the Arts.