Young Audiences offers a variety of professional development opportunities that aim to address both parts of the teaching artist experience: artmaking and education. These events cover a variety of important topics for teaching artists, from current educational trends to logistical and health concerns, to the ongoing practice of engaging every student in the room.
Upcoming Workshops for 2022-23
Friday, November 11
1:00-2:15 pm
A Teaching Artist Studio Panel Discussion on Zoom
Teaching artists and their school based collaborators from across the state discuss the dynamics of a rich, meaningful artist/educator partnership and how that collaboration can deepen student experiences.
To join this panel discussion webinar, please RSVP here and you will receive the Zoom link and any additional information via email.
Friday, November 18
1:00-2:15 pm
A Teaching Artist Studio Panel Discussion on Zoom
Practitioners from the field of teaching artistry discuss the importance of and share approaches to creating a safe and welcoming learning environment. Topics discussed include antiracist and trauma informed care practices, social emotional learning and liberation education.
To join this panel discussion webinar, please RSVP here and you will receive the Zoom link and any additional information via email.
---
Previous 2021-22 Workshops
Saturday, June 4
Artists & Education: Creating Engaging Experiences for Youth
Deschutes Historical Museum, Bend
How can you shape meaningful and engaging learning experiences with youth? What's important to know about creating and teaching a lesson? How can you help teachers understand what you bring to the table? At this gathering, we will discuss important elements to consider when bringing your art to students in schools and other partner organizations. Open to all experience levels.
Presenter: Tony Fuemmeler, Professional Development Manager at Young Audiences, with Christi Zorrilla Soto, Central Oregon Program Director, Young Audiences
Thursday, March 31 and Friday, April 8
Regional Teaching Artist Conversations
Zoom Series
Two regional conversations centered on Our Shared Future: A New Landscape for Teaching Artists (April 5-7), a national conference organized by the Teaching Artist Guild conference. These talks are co-hosted with Washington State Teaching Artist Training Lab (TAT Lab). These events are free to attend. Open to teaching artists and arts educators in Washington and Oregon.
Thursday, March 31st (5:30-7:00pm PST) For our Pre-Conference Gathering, we'll connect with individual teaching artists and networks/resources in Washington and Oregon, and look at the conference agenda through the lens of our region.
Friday, April 8th (3:30-5:00pm PST) For our Post-Conference Gathering, we'll unpack what we learned from the conference, discuss the assets and needs in our region and what steps we can take next.
Saturday, March 5
Trauma Informed Practice: The Arts Classroom
Zoom Workshop Series
We are happy to bring back the wonderful Shilo George to do a deeper dive into the world of teaching artistry and trauma informed practices. This workshop is designed to build on the foundations we explored in the first workshop in October. Shilo will further address the boundary of art therapy and arts education, ways to look at non-judgmental feedback, and student engagement. Another part of this workshop will be examining how to apply trauma informed practice to scenarios from real classrooms and teaching artist experiences.
Tuesday, February 1
Business Basics: Setting Up for Success
Zoom Workshop
Why do you need a separate bank account for your contractor work? What are the advantages to operating as a sole proprietor versus incorporating as an LLC? How can you create contracts that protect your teaching work, both in person and virtually? Not every artist begins their career with the mindset of starting a small business…but at some point realize that they are operating as one. In this workshop, an attorney with Oregon Volunteer Lawyers for the Arts— Attorney Ryan Mauck ofMauck Law–will walk you through the basic considerations of setting up as a business.
Please note that this workshop is provided as a non-profit educational tool only, and does not constitute legal advice. The speaker will not provide individual or personalized consultation on these topics.
Friday, December 3
Communicating with Educational Partners
A Teaching Artist Studio Panel Discussion on Zoom
What topics and details are necessary for productive conversations between teaching artists and schools? How might we strategize these conversations to be authentic and empowering to all? The Teaching Artist Studio opens to the public for a discussion on communication strategies between artists and educational partners. We'll hear about what various people in the field suggest to optimize planning conversations about our experiences with young students.
Our panelists:
Jessica Lagunas, Studio Latino (Latino Network) and IDEAL PDX
Josephine Kuever, Program Operations Manager, Young Audiences
Ryan Higa, Arts Integration Coach, Right Brain Initiative
Mo Phillips, Teaching Artist
This panel will include auto-captioning and ASL interpretation.
Friday, November 12
Addressing the Whole Child in the Arts Classroom
A Teaching Artist Studio Panel Discussion on Zoom
The Teaching Artist Studio opens to the public for a panel discussion on creating learning environments that address the big picture of students' lives. How can teaching artists best address the whole child when planning and facilitating lessons as guests in classrooms? What helps us keep the person in the front of our mind so we can connect and create something that is meaningful to the youth we teach?
Our panelists:
Becky Emmert, Portland Art Museum
MOsely WOtta, Teaching Artist, Fields Artist Fellow 21-23
Valerie Branch, Teaching Artist Fellow, Young Audiences of Maryland / Regional Director, Maryland Wolf Trap
Shilo George, MS, Łush Kumtux Tumtum Consulting
This panel will include auto-captioning and ASL interpretation.
Saturday, October 30
Foundations of Trauma Informed Practice
A Zoom Workshop Series
How can we be with students in a way that best supports them as they return to school buildings after over a year of distance learning, renewed racial reckoning, and changing guidelines for public safety? How do we address these things in ourselves as well? How can we talk about important issues without retraumatization?
In this introductory training, participants will learn about the foundations of trauma, its relationship to systemic oppression, and impacts on health and behaviors. Attention will be given to the science behind trauma, how it shows up in the body, and traverses generations. While the information has a wide reach, it's structured to focus on working with the K-12 public school population as a visiting artist. Please be aware that this is not a space of therapy. No trauma stories will be shared.
LEADER: Shilo M. George, MS. Owner/Trainer at Łush Kumtux Tumtum Consulting
Note: This training is a pre-requisite for follow-up workshops on Trauma Informed Practice later in the year.
---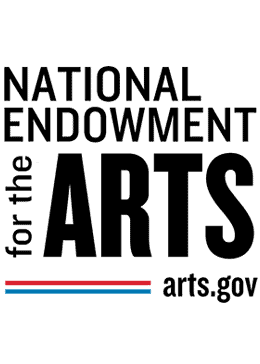 The Teaching Artist Studio is a project supported in part by an award from the National Endowment for the Arts. To find out more about how National Endowment for the Arts grants impact individuals and communities, visit www.arts.gov.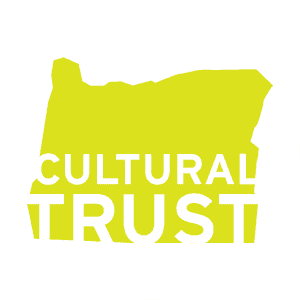 This program is supported in part by the Oregon Cultural Trust.