What is the TA Studio?
The Teaching Artist Studio (TA Studio) is a professional development program for teaching artists in Oregon and SW Washington. We work with artists from all disciplines and media – performing, visual, literary, digital, and more – to deepen their teaching practice and expand their impact.
Are you an artist just starting out in your teaching? Are you a mentor for youth via the arts? Are you an experienced teaching artist looking to refresh your practice? The Teaching Artist Studio is for you.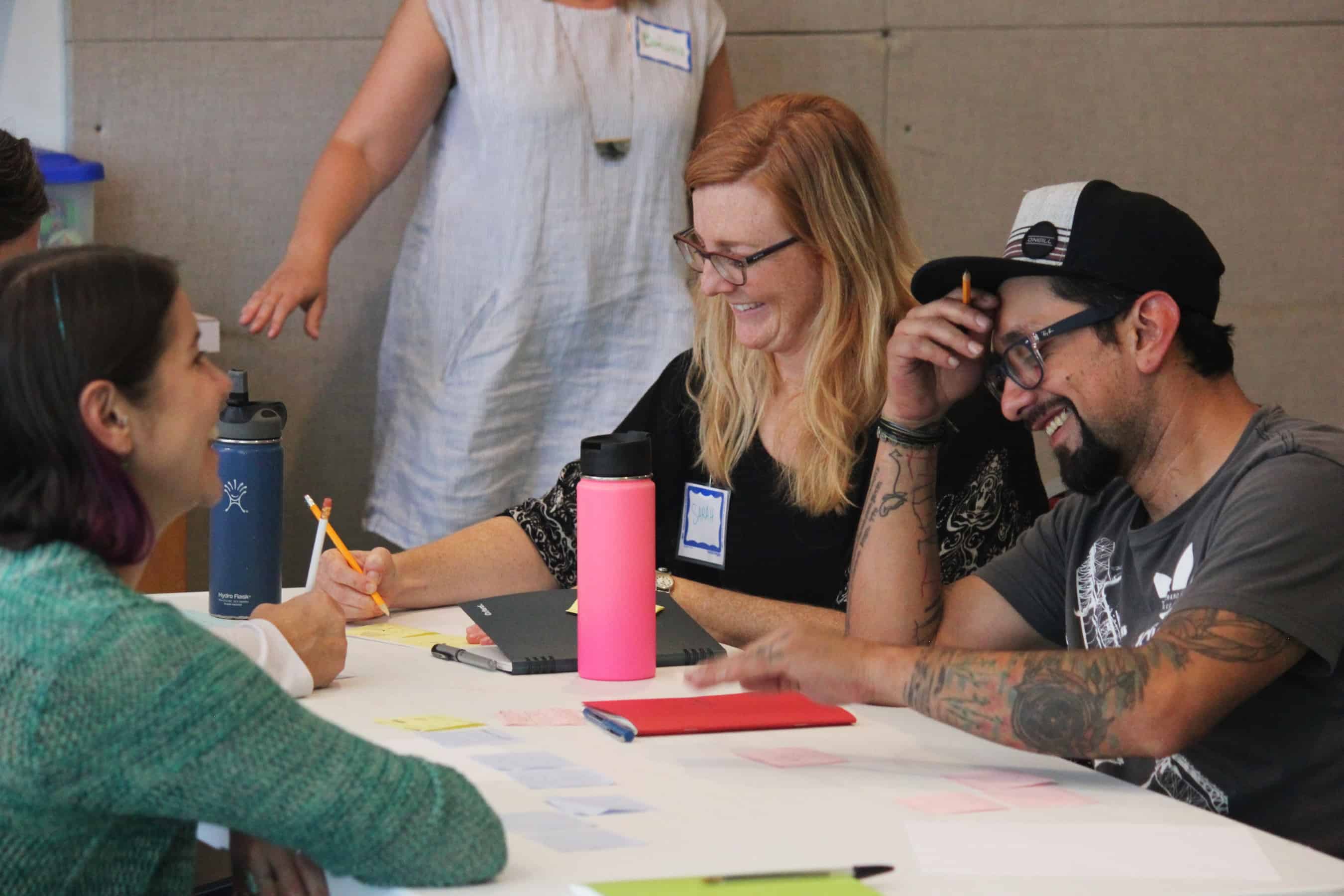 Photo: Pat Moran
Connecting Communities
In the 2021-22 year the Teaching Artist Studio will itself engage in a hybrid model, featuring a combination of online meetings and in-person gatherings in three locations around the state.
During 2020-21, the Teaching Artist Studio was offered via online platforms. We learned a lot about distance learning, virtual environments, and developing meaningful relationships, and we are applying these lessons to the Teaching Artist Studio 2021-22.
Participating artists will benefit from the accessibility of regular virtual meetings, as well as in-person, hands-on collaborations. Due to the contributions of donors, costs for accommodations, travel and food will be subsidized as participants visit arts communities across the state.
Our Teaching Artist Studio invitation to you:
Join us so that together we can nurture our artistic beings and truly become the kind of teaching artists who are committed to bringing about a just and equitable society, one teaching artist interaction at a time, for years to come.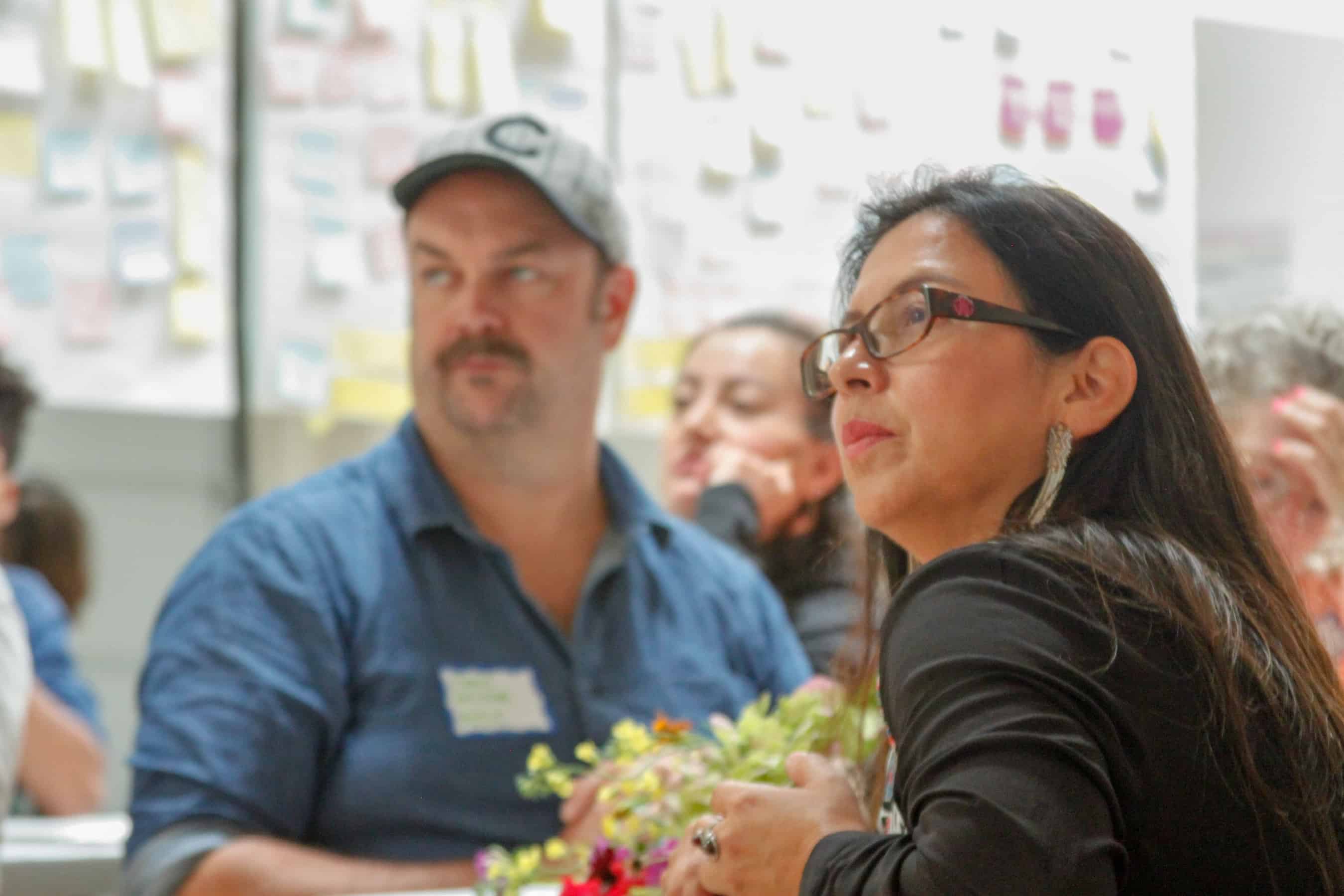 Photo: Christian Barrios
Who is a Teaching Artist?
There's not one definition, but a teaching artist (TA) is a two-career professional: an artist and an educator. Eric Booth has said, "A teaching artist is a practicing professional artist with the complementary skills and sensibilities of an educator, who engages people in learning experiences in, through, and about the arts."
In this program, participants ranging in experience from emerging to established will dive deep into their teaching practice. They will examine the elements at the heart of their teaching: the what, the why, and the how. The Teaching Artist Studio guides participants to identify effective teaching strategies and assessment models, as well as to refine existing curriculum or to design and pilot new curriculum. The structure of this program is experiential: artists participate in various learning activities, analyze them, and apply what they have learned to their own work.
We believe the arts are an essential component to a young person's complete education, and so we offer this professional development program in the arts community to empower and embolden teaching artists. Our assumption is that when we build the strength and capacity of our teaching artists, we will also increase the quality of their impact on students' lives and education.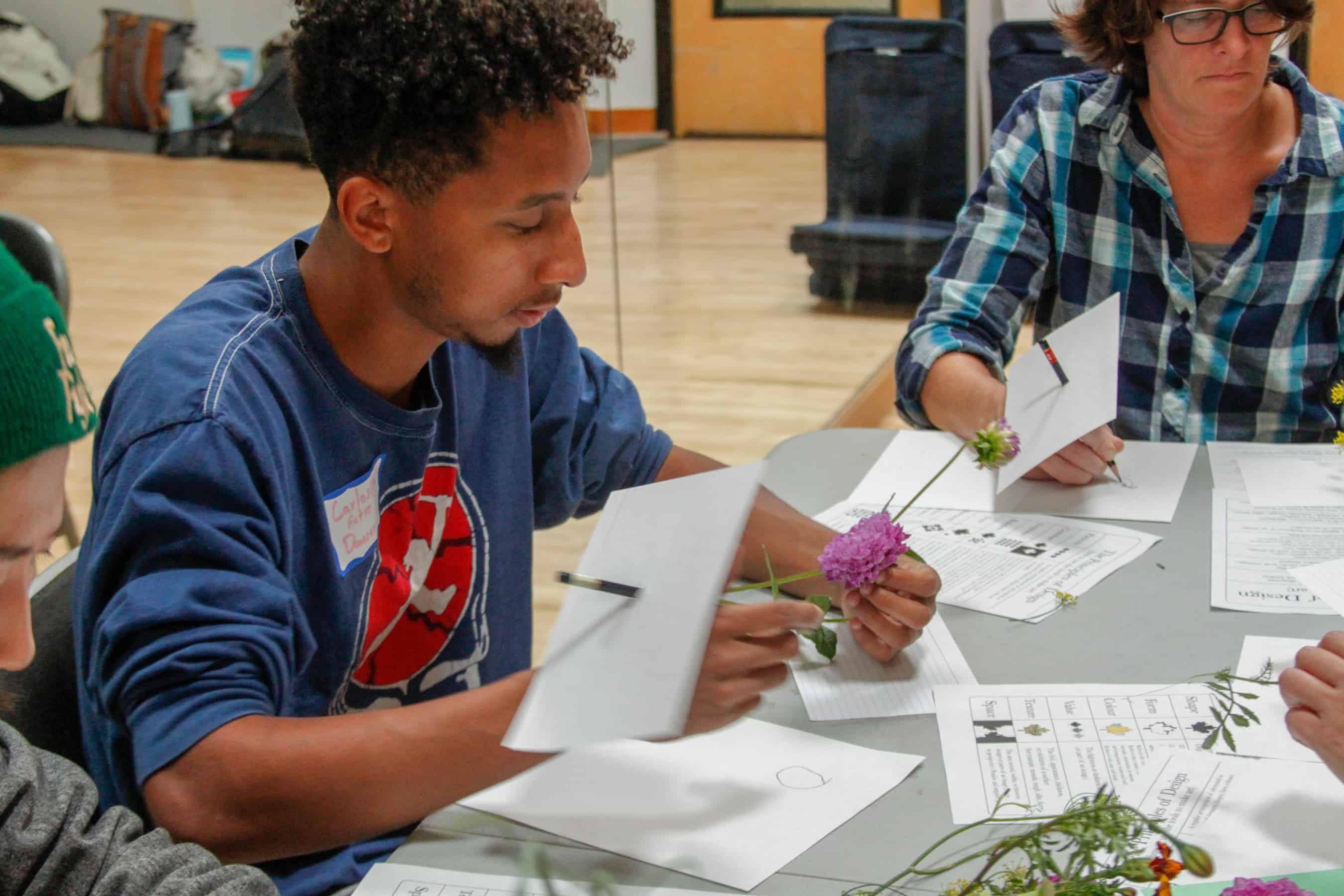 Photo: Christian Barrios
We need a system that embraces every child, recognizes each student's beauty and strength as we support them in reaching their goals… I believe and proclaim that Black Lives Matter and that immediate action is needed to stop the hurt and harm…There is much work to do to create and sustain truly inclusive, respectful, diverse and equitable schools around the many compelling issues of race, gender identity, social class, immigration status, and ability that adversely affect our students.
We Practice These Values
Studio Mindset: The TA Studio is a laboratory to make, explore, risk, analyze and innovate.
Equity: We investigate and name the privileges, complicities, and disparities based on race, ethnicity, national origin, gender, gender identity, sexual orientation, class, disability status, geography, age, and other forms of bias and oppression that are resident in our selves, our society and our institutions.
Cross-disciplinary Methodology: Hands-on learning in many forms offers unique insights and experiences for deeper, richer understanding of the process of teaching. A teaching artist can better empathize with their students if they, too, experience the beginner's mind in other art forms.
Empowerment: Teaching artists are an important part of the comprehensive education system, and they need access to resources and community to work their best.
Program Outcomes
Methods for creating clear and engaging lesson plans
The ability to develop big ideas in your art form into learning goals for your students
Strategies for identifying what your students leave your class knowing and thinking
A greater capacity to address the needs of diverse learners and populations
Effective classroom facilitation skills that encourage rich learning environments
Skills to build fuller partnerships with the schools and students you work with
Increased awareness of and alignment to educational standards and language such as Common Core State Standards, National Core Art Standards, etc.
Increased confidence in teaching artistry through investigation, practice, analysis, and communication with peers
Ability to collect strong documentation of student learning and growth as a result of their art experience
Strengthened personal connection to the field of teaching artistry regionally and nationally
Contact
Please contact Tony Fuemmeler (tony@ya-or.org or 503-225-5900 ext. 227) with any questions about the TA Studio or application process.
Acknowledgements
This project is supported in part by an award from the National Endowment for the Arts. To find out more about how National Endowment for the Arts grants impact individuals and communities, visit www.arts.gov.