Teaching Artist Studio | 2021-2022 Timeline | Application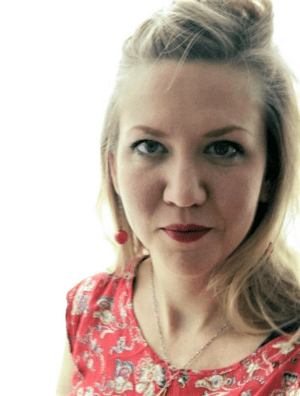 Briana Linden co-founded the Teaching Artist Studio in 2013, grounded in the conviction that teaching artists illuminate children's thinking and ideas, and are catalysts for positive change. Briana is a firm believer in arts-rich instruction as a way to engage all learners, rooted in the idea that every child deserves creative and dynamic access to learning.
Briana has worked with regional non-profits since 1997 including the Portland Art Museum, Oregon Zoo, Artists Repertory Theatre and as director of Blue Sky/Oregon Center for the Photographic Arts; prior to that she was a preschool teacher. Briana's first role at Young Audiences was visioning, launching and implementing The Right Brain Initiative; she was most recently Director of Programs, in which she was responsible for the evolution of existing programming, development of new programming and the evaluation of both. She now consults to bring Teaching Artist Studio to teaching artists and communities all over Oregon. In addition to TA Studio, Briana works across the state as an arts education consultant, facilitator and educator.
Briana received her BFA with a focus on works on paper from Marylhurst University in 2005. She was on the visioning and governing committee for The Right Brain Initiative, the board of directors for Art in the Pearl, and co-owner and an exhibiting artist for Waterstone Gallery from 2006-2009. She currently sits on the Literary Arts Programs Advisory Council. A practicing artist, Briana works in visual art mediums such as encaustic, printmaking, drawing and photography. She also founded Motherist, a social practice experiment for working artist mothers and their children.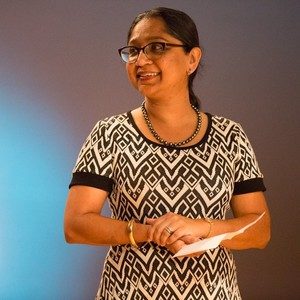 Subashini Ganesan is an artist, arts administrator, and a Creative Laureate Emeritus of Portland. As an artist, Ganesan founded Natya Leela Academy where she choreographs and performs potent and universally relevant expressions in Bharatanatyam. Since 2008 has received multiple Regional Arts & Culture Council Grants. She often collaborates with local choreographers like Mike Barber (Founder, Ten Tiny Dances) and Michelle Fujii (UNIT SOUZOU). Her works are often showcased at local & regional festivals including PICA's annual Time-Based Art Festival, Conduit's Dance+, Ten Tiny Dances Beaverton, NW FolkLife Festival, & the Salem Library's "World of Music."
As the Founder and Executive Director of New Expressive Works (N.E.W.) she stewards a vibrant performing arts venue in Portland, that celebrates and supports multi-cultural independent performing artists to teach, be in residency, and create bold new works. Since inception in 2012, N.E.W. has been grounded in equity and access driving artistic expression and excellence. N.E.W.'s positive and uplifting programming provides equal access to and visibility for diverse art-forms. N.E.W. is also the home to an intensive urban residency program that annually offers 8 choreographers 6 months of free rehearsal space, a modest stipend, and a culminating performance opportunity to showcase their new creations. N.E.W. and its founder Subashini Ganesan are honored to have received RACC's 2018 Juice! Award and White Bird's 2019 Community Engagement Award, for making affordable space possible to artists and arts organizations
Ganesan is a member of the Teacher Advisory Council of the Portland Art Museum and is a Community Advisory Committee member of the Interstate Firehouse Cultural Center's (IFCC). She serves as a Board of Director for the James F. & Marion L. Miller Foundation and the Portland Parks Foundation. As the Creative Laureate of Portland, Ganesan serves as the official ambassador for the broader creative community in Portland.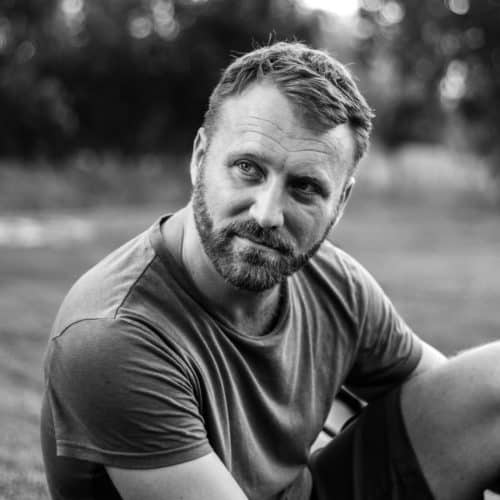 Tony Fuemmeler co-founded the Teaching Artist Studio at Young Audiences in 2013 to address the needs of artists working as educators in the Portland area. He currently serves as the Professional Development Manager for YA.
Tony's practice as a teaching artist began at In the Heart of The Beast in Minneapolis, MN, where he was working as an AmeriCorps volunteer. Over the last 20+ years Tony has taught through the dual lenses of inquiry and empowerment in a variety of settings across the country in both in-person and virtual settings. This teaching has included arts-integrated residencies, after school classes, summer camps and skills-based workshops for high school youth, college students and professionals. He has worked locally for the Right Brain Initiative as a roster artist, program consultant, and member of the Operations Committee. Tony has also led professional development for educators at the Portland Art Museum, the Right Brain Initiative, Arts Center East, Lane Arts Council, and Teach For India in Pune, India. Tony is a frequent guest instructor in mask theatre at Dell'Arte International.
Artistically, Tony is a mask maker, puppeteer, and director, and he uses both visual and performing arts in his practice. His work has appeared on stages such as Artists Rep, Oregon Children's Theatre, Portland Ballet, and Theatre Vertigo (OR); In the Heart of the Beast (MN); HERE Arts Center, the Rubin Museum, Peculiar Works Project (NY); NOLA Project (LA); Grand Guignolers, See the Elephant (CA); and Theatre Off Jackson (WA). He is the lead artist in the international collaborative mask installation A Universal Feeling (2019) and has also shown his work at UC-Davis, Ink People Center for the Arts, and Art Center East.
Additional guest facilitators may include other teaching artists, school faculty or staff, Young Audiences staff, and more!