by Christine Martell
Students will use drawing techniques to express uncomfortable feelings and remind themselves how to feel better.
Learning Target
● I can identify my uncomfortable feelings.
● I can make art to help me feel better.
Materials
● Art Paper
● Scissors
● Sketchbook
● Pencils or pens to draw with
● Colored pencils or watercolors
http://www.christinemartell.com/endless-joy-kits
Instructions
1. Fold your paper in half and cut on the fold.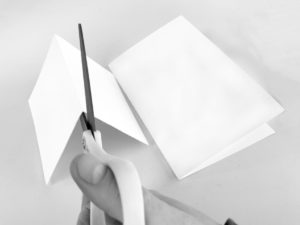 2. Fold each one in half again and cut on the fold.
3. You should have 4 pieces of paper. Use a feeling for each piece of paper: Mad, Sad, Scared and Tired.
4. Use your sketchbook and a pencil to draw ideas first. Think about the type of letters that express the feeling of each word and try different kinds of letters.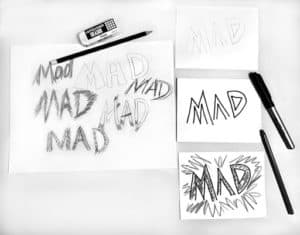 5. On the other side, create a piece of art using pens, colored pencils and watercolors that feels like your word.
6. Repeat steps 1-5 for more word sets: Confident, Productive, Active, Powerful, Content, Peaceful, Relaxed, Pleased, Joyful, Energetic, Silly, Delighted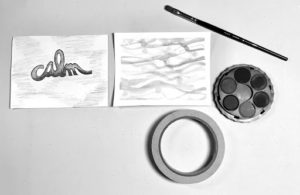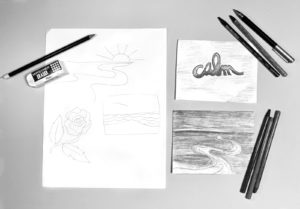 Reflection
Write in your journal or draw in your sketchbook
● What feelings were easiest to express on the cards?
● What colors, shapes and lines helped create your feelings?
● What materials worked best for you?
Extra
● Make a set of cards for a friend or family member.
● Notice when someone is feeling bad. Make a card for them.
● Come up with other feeling words to make more cards.
● If your paper wrinkles if you use watercolor, place it under heavy books to help flatten it out.