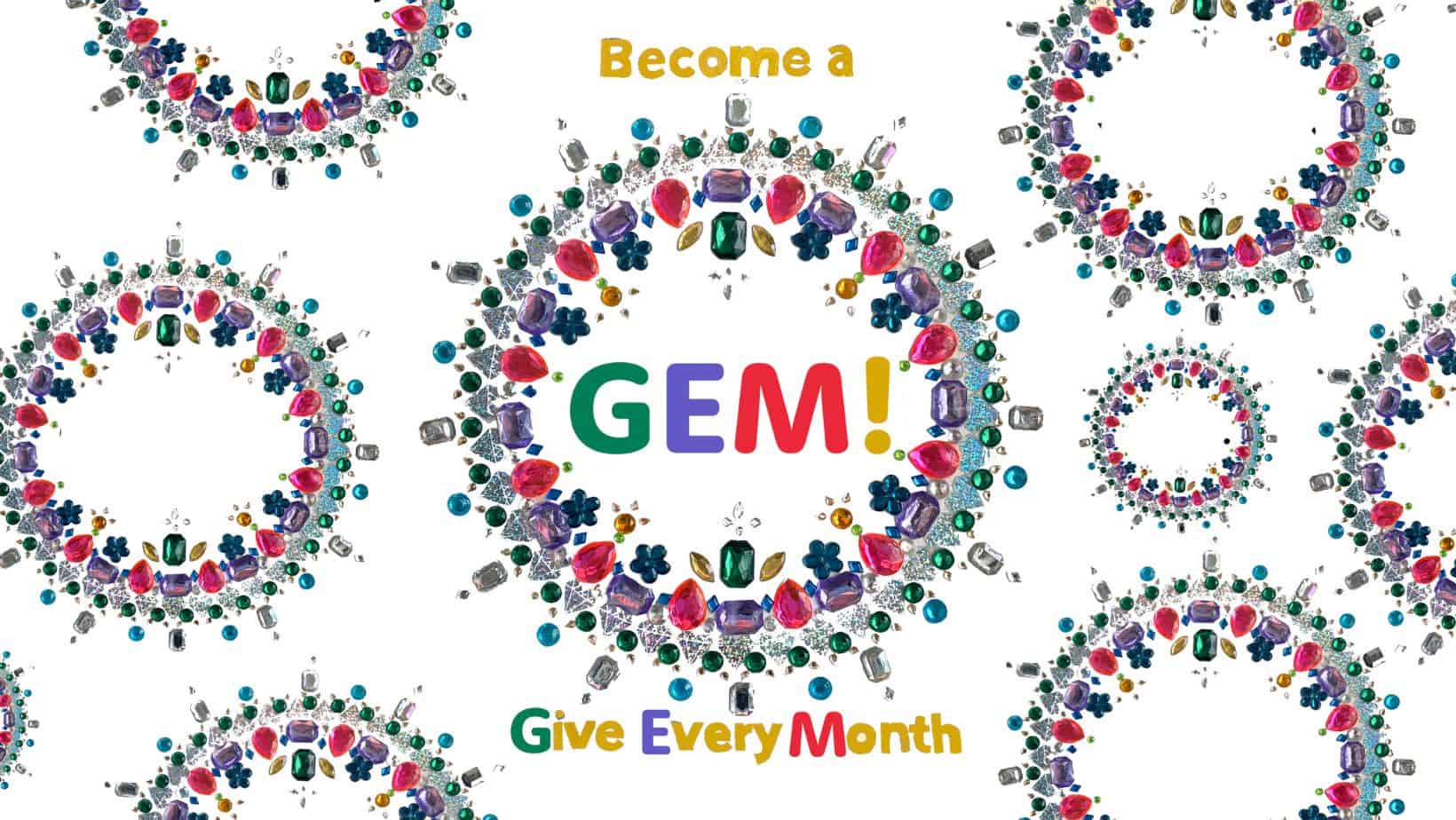 Become a Arts for Learning Northwest GEM when you Give Every Month!
Select your monthly amount, complete your payment information and you're all set to make an ongoing impact for students though the arts.
$10 a month can connect an aspiring teen designer with a professional mentor through our SH/FT Fashion Design program
$25 a month can fund a Day of Learning professional development training to help teaching artists build a toolkit to share their art and inspire local students in classroom settings
$80 a month can cover the cost of one classroom's arts integration at a Right Brain school.
The amount is up to you, and your monthly GEM gift will sparkle and shine for a more arts-filled future!
Donate or become a GEM above, or send your gift by mail today to:
Arts for Learning NW
1220 SW Morrison, Suite 1000
Portland, OR 97205-2228
For further information, email our Director of Development, Melody Mikkelsen, at [email protected] or call 503-225-5900
Donate Stock to Arts for Learning NW