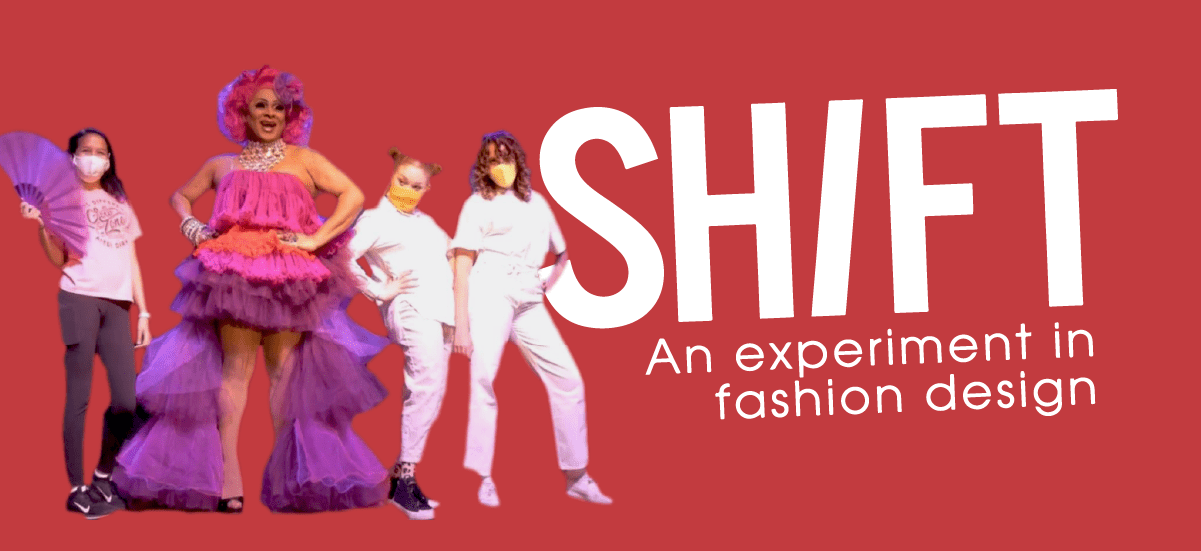 Calling all grade 6 to 12 students!
Sharpen your pencils and apply to be a student designer for SH/FT, an experimental fashion show where you can flex your creative design muscles by collaborating and creating alongside of a professional designer mentor.
The two of you will dream up and fabricate a garment made of found and recycled materials. A beloved drag performer will walk your final design down a runway!
The fashion show will take place on April 6 at Holocene in front of a small audience of design teams and Young Audiences supporters. A video recording of the show will be premiered as part of a virtual gala fundraiser on May 19, 2022. This fundraiser will help support Young Audiences to provide more arts education opportunities to young people in our community.
Sounds like fun? Here are the details:
Open to students grades 6 to 12
Must be able to attend 5 to 8 virtual and in-person meetings
Virtual collaboration takes place December 2021 to May 2022
Must be able to attend the fashion show on April 6, 2022
COVID-19 policies:

Must be fully vaccinated by January 1, 2022
In-person meetings will be masked (for fittings and run throughs with the performers)
This year's applications are now closed.
Subscribe to our newsletter to get the latest news about future events and updates.